Coconut Cutlery Set
CCPS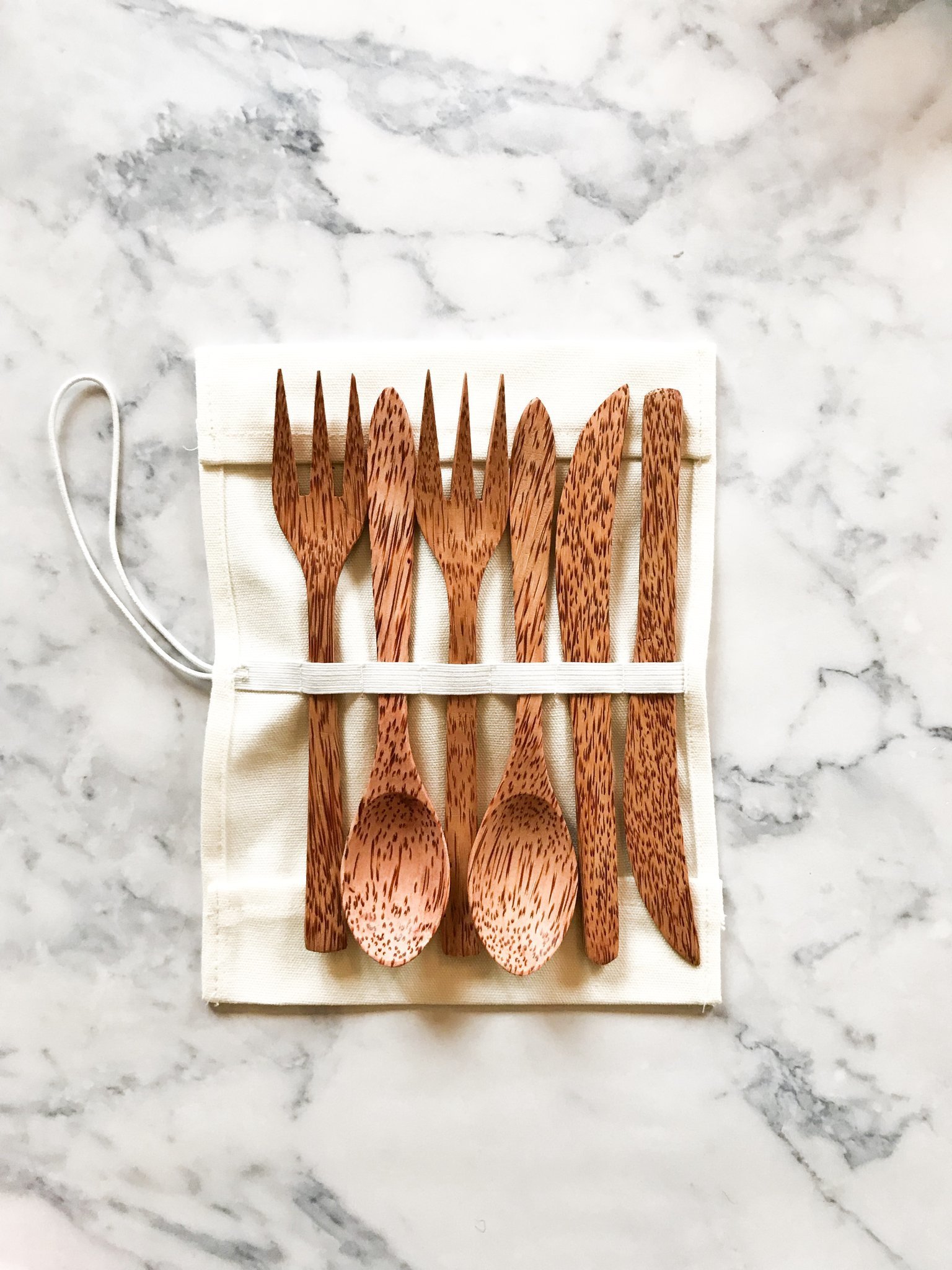 This picnic set is perfect to take on picnics, camping trips and even just to keep in your car for when you are out and about. The knives, forks and spoons are all hand made out of coconut and are therefore 100% biodegradable and great for our planet! This set is ideal for avoiding the single-use cutlery we get given with takeaways.
In this pack you will receive:

2 x coconut knives

2 x coconut forks
2 x coconut spoons
1 x nifty fold up bag
*Please be advised that this is a 100% natural and handmade product, therefore differentiation in product color and lifespan may occur.
Knife length: 19cm

Fork Length: 19cm
Spoon Length: 18.5cm
Bag (when folded closed): 22 x 6cm
CARE INSTRUCTIONS:
Hand wash in warm, soapy water. Do NOT soak for long periods of time.

Do NOT place cutlery in the dishwasher