E - EcoWare Compostable Plate 18cm (Qty 50)
BDG0039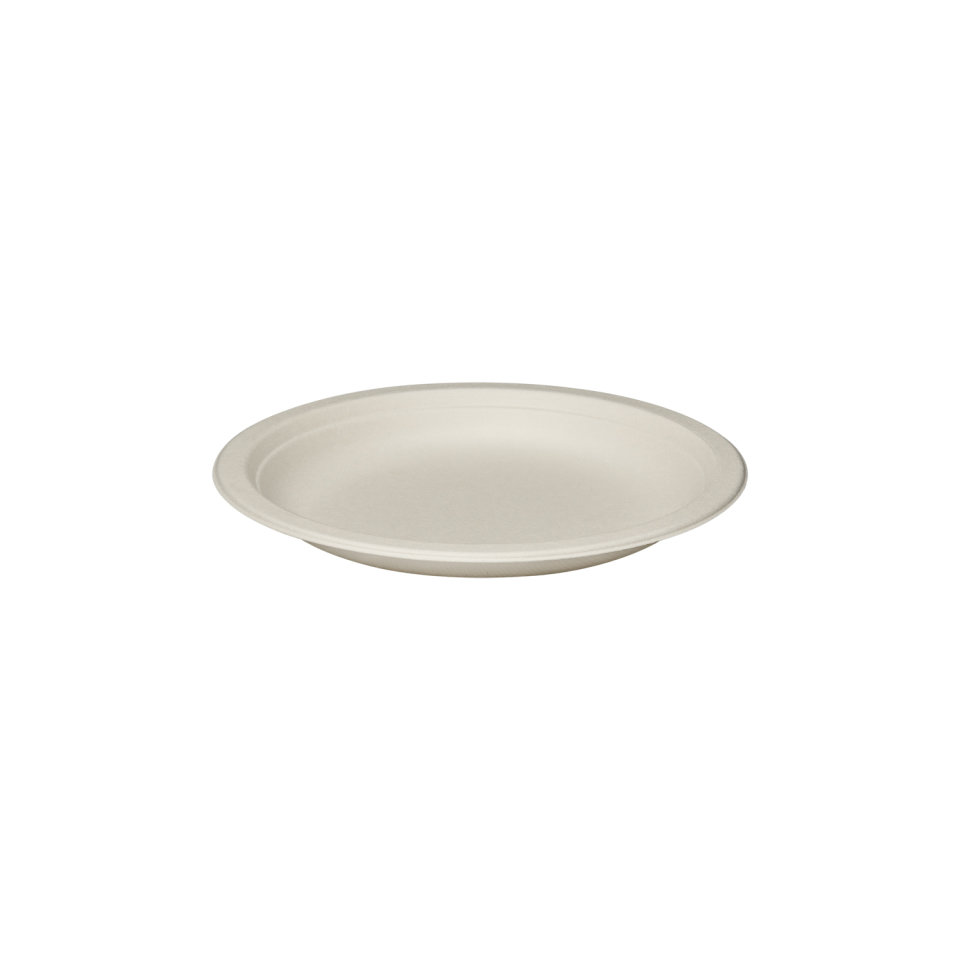 | | |
| --- | --- |
| Size | 18 cm |
| Quantity in pack | 50 |
If you're looking for the convenience of disposable products without the environmental impact of plastic or foam, look no further than the biodegradable, compostable sugarcane / bagasse 18 cm plate. Perfect for both hot and cold foods, this plate is an ideal solution for quick-serve restaurants, caterers, and sandwich shops
Made of environmentally friendly bagasse, reducing your carbon footprint
Can be used for hot or cold foods
Clean, bright appearance and superior strength
Oil proof to help contain messy food
What is Bagasse?
Bagasse is sugarcane fiber waste left after juice extraction.
Why use Bagasse Sugarcane Products?
Sugarcane is a tree-free renewable resource. Historically, bagasse waste has been burned in the fields, and thereby creating pollution. Now, bagasse is used to manufacture eco friendly food service products replacing traditional paper, plastics and Styrofoam products. Products manufactured from bagasse require less energy than plastics products. By adopting
bagasse products, you indirectly help in reducing the pollution and energy consumption. Bagasse sugarcane plates, bowls and clamshell trays are a much better alternative for the food service industry.